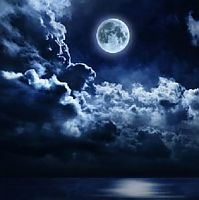 A Year of Deepening in Compassion
Now at Berkeley Shambhala, these talks will be shown in prerecorded form on first and third Sunday mornings. Meditation begins at 10 AM and the talks will follow at 11:30 AM.
The path of the Bodhisattva Warrior begins with developing affection for ourselves and expands this to others, dissolving the barriers that divide us. To support this practice, the Shambhala Acharyas have offered to lead the community in a year long series of talks, contemplative and meditation practices from the Buddhist Mahayana teachings of our lineage.

Through Shambhala Online, these talks will occur live online two Sundays per month, beginning on February 17th, 2019 and concluding in February 2020. Throughout the year, the main practice is tonglen, which will be taught by Ani Pema Chodron with both a guided meditation and an audio talk that will be posted on the home page for the course. Additionally, live online talks by acharyas will introduce and support other practices of the Mahayana.
There are four themed parts, or sections, to this program.
This year, Berkeley Shambhala has already presented the talks from Parts I, II, & III.
TOPICS AND DATES for Part IV, Lojong & Compassionate Engagement

November 3rd – Lojong & The Four Reminders with Acharya Gaylon Ferguson

November 17th - The Absolute Slogans with Acharya John Rockwell

December 1st - Relative Slogans Part I with Acharya Holly Gayley
December 15th - Relative Slogans Part II with Acharya Fleet Maull
January 5th - Bodhicitta in Everyday Life with Acharya Susan Skjei
January 19th - The Vow of the Bodhisattva Warrior with Acharya Susan Chapman
$10 suggested donation per talk to cover the cost of the progam.
Practice Guidelines for this Year of Mahayana Studies:
Though we will be working with several traditional practices, such as tonglen and the four limitless ones, the foundational practice is always sitting meditation, shamatha-vipashyana. If you have not yet received instruction in this form of sitting practice, please contact your local Shambhala Center and request to meet with an authorized instructor.
Please take advantage of any group meditation sessions offered by your local center. At the same time, to support the training we're doing this year, it's important that you develop the habit of meditating at home. To do this, here are some tips that many people have found helpful:
-Choose a place in your home has a good environment for meditation.
-If you don't have a meditation cushion, sit upright on a chair.
-Work with your schedule and find a regular time to make an appointment with yourself for practice and study.
-Make a weekly commitment to do a certain number of sessions and do your best to keep that promise.
-Use your practice booklet (from Shambhala Day) to mark the days you meditated.
-Turn off your phone, but set the timer so that you can remain undistracted during your sitting meditation.
-Join with a sangha friend and set up a buddy system to sit together or at least check in with each other. Some people even practice together by 'zoom' or 'skype'.
Here is a proposed schedule (which you can download here if you wish) that will enable you to benefit from this year of Mahayana training. Ideally, you would try for 3-5 sessions a week.