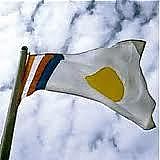 Warrior in the World: Shambhala Training III
with Charity Martin
If you have already taken Warrior in the World, you may repeat it during this weekend -- for $20! (Just to cover basic costs)
Having learned not to turn away from fear, we can extend this strength into everyday life situations. We learn that we can apply our practice to whatever arises, developing more confidence in all aspects of our world.
Shambhala Training Weekend III provides a meditation practice that builds upon the mindfulness-awareness technique of Shambhala Training Weekend II to further awaken the mind and heart. With gentle fearlessness, we learn to step beyond our conditioning and open to the freshness of each new moment.
We continue to relate to our perceptions and our world directly through meditation practice, and we further develop our capacity to relate to others and our environment with humor, kindness, and strength.
With the guidance of senior Shambhala teachers, you will learn a meditation practice that builds upon the technique learned in Shambhala Training Level II. This program provides participants with techniques for raising our gaze and relating to the world around us like warriors.
Shambhala Training Level III includes:
• Guided meditation instruction
• Mindfulness meditation talks
• Optional one-on-one meditation instruction
• Concluding festive reception
About the Teacher
For over 20 years, Charity Martin has been teaching bodywork and somatic therapeutic work to individuals and groups through her private practice in Rosen Method Bodywork and Somatic Experiencing Trauma Resolution in San Francisco. She has been a student and teacher in the Shambhala Buddhist lineage for 30 years as well as a student and Bay Area secretary to Pema Chödrön. Charity has also worked closely for many years with John Welwood in his psycho/spiritual groups. All these influences inform her passion to help people find openness, workability, and trust in their own lived experience.
Prerequisite
Completion of Shambhala Training Level II is required to enroll in Level III.
Generosity Policy
No one will be turned away for lack of funds. For those who can pay the patron rate, funds will go towards ensuring everyone has access to the weekend. For more information please see our generosity policy.
About the Way of Shambhala
The Way of Shambhala series is a path of training in meditation and mindfulness practices intended to foster fearlessness, confidence, openness, and gentleness toward ourselves and our world. It is open to all.
The Way of Shambhala is composed of Shambhala Training Levels I-V, each followed by a five-week course that expands upon what was offered in the weekend and brings the practice of meditation into everyday life.
Over the course of a year, the Way of Shambhala introduces the entire Shambhala path. This series offers a glimpse of the Shambhala vision of enlightened society by emphasizing the ways in which meditation can impact our daily lives, and from there, how the sanity of meditation can expand to impact our community and our whole society.
Contact
For more information and if you have questions, contact JoshuaRaen Thornberry" manager [at] berkeleyshambhala [dot] org