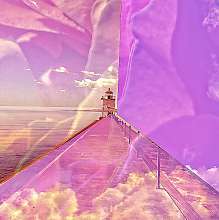 Radical Responsibility: A Summer Meditation Retreat
with Acharya Fleet Maull
Cultivating Clarity, Compassion, Wisdom and Resilience for Challenging Times
During this intensive week-long retreat we will learn to regulate and take ownership of our own emotions using mindfulness practices. In a safe and supportive environment, we will tap into the deep wisdom of our bodies. We will examine the ways that fear and survival-based habitual patterns have gotten in the way of our happiness and personal fulfillment.
Come and explore simple yet powerful tools for connecting with your innate goodness and wisdom, and shift self-limiting patterns to create the life you want.
We all have internalized shame and trauma in our lives—some of us more so than others. This is part of our culture and rather inescapable. Radical Responsibility helps put you in the driver's seat and take ownership of your emotions and mindset in order to optimize the value and contributions you bring to relationships, your community, and our world altogether.
This heart-centered program and its practices are trauma-informed and emphasize a gentle and self-compassionate way to take better care of ourselves while we enter into relationship with others.
This program is based on Acharya Maull's work in the areas of social activism, prison work and Dharma, as well as his newest book Radical Responsibility. Please visit the book website to learn more about it.
Signed copies of the book will be available at the Berkeley Shambhala Center bookstore; those registered for the class can purchase the book at a 10% discount.
About the retreat
The retreat will include sitting and walking meditation and instruction, dharma talks, silence, movement, individual sessions with a meditation instructor, contemplative meals, a hearty afternoon tea and a closing celebration. We will support each other in maintaining the joyful discipline of retreat in community.
This retreat is open to all. There are no prerequisites.
This retreat is open to the public and all are welcome to join us. Beginning and experienced meditators will practice together and we will include both shamatha and vajrayana tracks. This retreat fulfills one week of a dathun requirement and vajrayana group practice days.
About the Teacher
Acharya Fleet Maull, PhD is a senior Shambhala lineage Dharma teacher and social activist working for peace & justice, criminal justice reform and social transformation. He is a pioneer and thought leader in the mainstream mindfulness movement, who founded Prison Mindfulness Institute, Engaged Mindfulness Institute and the Center for Mindfulness in Public Safety.
Fleet Maull is also a Roshi and successor of Roshi Bernie Glassman in the Zen Peacemaker Order and leads bearing witness retreats and street retreats in the U.S., Europe and Africa. Acharya Maull is an end of life care educator who founded National Prison Hospice Association and co-founded the Upaya Institute's Buddhist Chaplaincy Training.
He is the author of Dharma in Hell: The Prison Writings of Fleet Maull and Radical Responsibility: How to Move Beyond Blame, Fearlessly Live Your Highest Purpose and Become an Unstoppable Force for Good.
Partial Attendance
If you are unable to attend for the whole week you are welcome to drop-in for a day or more. When you register, there will be an option to write in the dollar amount of the day rate x the number of days you are attending.
There is also a special rate of $150 for those who are attending the weekend (Saturday and Sunday June 13th and 14th). Just write in the amount when you register.
However, no partial days are permitted.
Basic Schedule
Tea and coffee will be served at 8:30 AM and we will line up to enter the meditation hall at 8:45. There will be a contemplative lunch from 12 noon to 1:30 PM with time for chores, and a tea break from 3 to 3:30 PM. We will finish each day by 6 PM with optional evening sessons after dinner.
Pricing
Program Price: $425
Patron Price: $500
Day Rate: $80 (patron $100)
Special Weekend Rate: $150 for Saturday and Sunday only
Heart Gifts
It is customary to offer a monetary Heart Gift directly to the teacher. Our teachers receive no salary or benefits, and depend upon this income in order to teach for a living. This is completely voluntary according to your inspiration. There is no suggested amount–any amount is appreciated.
Generosity Policy
No one will be turned away for lack of funds. For those who can pay the patron rate, funds will go towards ensuring everyone has access to the weekend. For more information please see our generosity policy.
Registration
Please register and pay online in advance of the class to ensure your space and so that the coordinators know to expect you.
This also simplifies phenomena for the registrars!
Contact
If you have questions, please contact JoshuaRaen, manager [at] berkeleyshambhala [dot] org