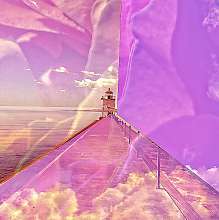 Radical Responsibility: An Online Weekend Social Action Training
with Acharya Fleet Maull
Registration is closed for this program.
Learn the Skills to Confront Our Biggest Challenges with Wisdom, Bravery, Skill, and Resilience.
Note: special price for BIPOC folx.
During this weekend retreat we will learn to regulate and take ownership of our own physiology and emotions using mindfulness practices. In a safe and supportive environment, we will tap into the deep wisdom of our bodies. We will examine the ways that fear and survival-based habitual patterns have gotten in the way of our happiness and personal fulfillment.
Come and explore simple yet powerful tools for connecting with your innate goodness and wisdom, and shift self-limiting patterns that block the pathway to the personal and social change we all long for. The Radical Responsibility training provides a clear path to genuine social transformation through the integration of individual and collective responsibility.
The path of Radical Responsibility evolves our capacity to respond—with wisdom, courage, and love—to the suffering of our world. Author Fleet Maull guides us masterfully in awakening from our separateness and inspires a profound dedication to caring for ourselves and each other.
—Tara Brach, PhD, author of Radical Acceptance and True Refuge
We all have internalized shame and trauma in our lives—some of us more so than others. This is part of our culture and rather inescapable. Radical Responsibility helps put you in a leadership position with yourself and take ownership of your emotions and mindset in order to optimize the value and contributions you bring to relationships, your community, and our world altogether.
This heart-centered program and its practices are trauma-informed and emphasize a gentle and self-compassionate way to take better care of ourselves while we enter into relationship with others.
Radical Responsibility is an empowering and heartfelt guidebook to living more fully, a systematic training for practical liberation in your life.
—Jack Kornfield, PhD, author of A Path with Heart
This program is based on Acharya Maull's work in the areas of social activism, prison work and Dharma, as well as his newest book Radical Responsibility. Please visit the book website to learn more and purchase a copy.
About the retreat
The retreat will include sitting and walking meditation and instruction, dharma talks, silence, and movement.
This retreat is open to all. There are no prerequisites.
This retreat is open to the public and all are welcome to join us. Beginning and experienced meditators will practice together.
About the Teacher
Acharya Fleet Maull, PhD is a senior Shambhala lineage Dharma teacher and social activist working for peace & justice, criminal justice reform and social transformation. He is a pioneer and thought leader in the mainstream mindfulness movement, who founded Prison Mindfulness Institute, Engaged Mindfulness Institute and the Center for Mindfulness in Public Safety.
Fleet Maull is also a Roshi and successor of Roshi Bernie Glassman in the Zen Peacemaker Order and leads bearing witness retreats and street retreats in the U.S., Europe and Africa. Acharya Maull is an end of life care educator who founded National Prison Hospice Association and co-founded the Upaya Institute's Buddhist Chaplaincy Training.
He is the author of Dharma in Hell: The Prison Writings of Fleet Maull and Radical Responsibility: How to Move Beyond Blame, Fearlessly Live Your Highest Purpose and Become an Unstoppable Force for Good.
This is one of the most powerful books I've ever read. With great clarity and heart, it combines brain science, psychology, and soulful wisdom to help readers grow inner strength and inner peace. Fleet Maull is a friendly guide—someone who has seen both the worst of life and its highest possibilities, and who brings gritty good humor, deep insight, and practical suggestions to every page.
—Rick Hanson, PhD, author of Resilient: How to Grow an Unshakable Core of Calm, Strength, and Happiness
Pricing
Program Price: $200
Patron Price: $250
BIPOC Special Price: $95
Or pay in accordance with your circumstances (write in the amount).
Generosity Policy
No one will be turned away for lack of funds. For those who can pay the patron rate, funds will go towards ensuring everyone has access to the weekend. For more information please see our generosity policy.
Registration
Please register and pay online in advance of the class to ensure your space and in order to receive the Zoom link for the program. If you register without payment there is no guarantee you will receive the link in time for the program. Please review our generosity policy if you have any questons about payment.
Contact
If you have questions, please contact JoshuaRaen, manager [at] berkeleyshambhala [dot] org
About Zoom
This program will be presented on the Zoom platform. It is available for computers, smart phones, and tablets. You will need to download the free app on your device before joining the session. Once it is loaded, all you need to do is click the link and follow the prompts to join the session.
It is best to join 5 minutes in advance so that you are set up when the session begins.
And, make certain that your mic is muted when you join to avoid background noises which are multiplied with many participants.
Learn more about Zoom here: https://zoom.us
You can find is a list of Zoom FAQs at this link