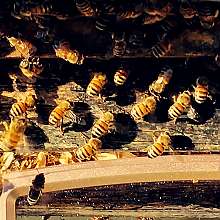 From the Ground Up
Missing your favorite museum, concert hall, film art theatre/creative chats with friends at your favorite coffee hangout?
Wanting support for your own creative play?
Beginning In May the Berkeley Shambhala Center will be offering From the Ground Up, a monthly gathering spot to create and share your art, music, movement, writing, stamp collection and creative energy with others. It will also be an opportunity to come together in support of the creative spirit in all of us during this difficult time. No artistic experience or practice is needed to participate, only an open heart and endless curiosity.
We will be open with a short meditation and spark of inspiration followed by an open play period and time for sharing.
The first meeting will be Thursday, May 14th from 7 to 8:30 PM.
For further information you can contact:
Robert Fox: education [at] berkeleyshambhala [dot] org.
The evenings will be free but donations to the center are always welcome.
Details and Zoom Link
It is best to join 5 minutes in advance so that you are set up when the session begins.
And, make certain that your mic is muted when you join to avoid background noises which are multiplied with many participants.
Meeting ID: 851 1923 6698
Password: 008815
Dial by your location
+1 669 900 6833 US (San Jose)
The following PayPal button may be used to make a donation to the Berkeley Shambhala Center. Thank you for your support during this unparalleled time. ……..
Learn more about Zoom here: https://zoom.us
You can find a list of Zoom FAQs at this link