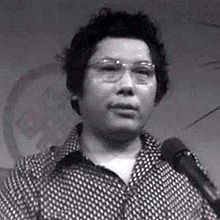 The Early Writings of Chogyam Trungpa (second in a series)
with Robert Ward
Please join us for a survey of Chogyam Trungpa Rinpoche's earliest Western writings from Meditation in Action, Mudra, and the Garuda series among others. Discover (or rediscover) Buddhadharma without credentials, dharmas without blame, manure on the field of bodhi, the original article on spiritual materialism, commentary on the Zen Oxherding pictures, and talks to the early community.
In line with Trungpa Rinpoche's emphasis on a balance between study and practice, each session will include a period of sitting practice and a period of open contemplative discussion. Sessions will be about an hour long, to fit into busy schedules, and each is a stand-alone discussion, so please drop in as you like.
About the Teacher
Rob Ward has been a student of Chogyam Trungpa Rinpoche, Khenpo Tsultrim Gyamtso Rinpoche, Dzongsar Khyentse Rinpoche, and is currently a student of Khenchen Thrangu Rinpoche.
Cost
Program Price $40 for the full series or $10 per meeting
Or contribute what you can afford (write in the amount)
Your donations help pay the rent for the Berkeley Shambhala Center
Generosity Policy
No one will be turned away for lack of funds. Paying the full program or patron price provides much needed support to Berkeley Shambhala. For more information please see our generosity policy.
Registration
Please register and pay online in advance of the program. The Zoom link will be sent to you after you register.
Contact
For further information, please contact Jesse Miller at jmill64 [at] gmail [dot] com
About Zoom
This program will be presented on the Zoom platform. It is available for computers, smart phones, and tablets. You will need to download the free app on your device before joining the session. Once it is loaded, click the link and follow the prompts to join the session.
It is best to join 5 minutes in advance so that you are set up when the session begins.
And, make certain that your mic is muted when you join to avoid background noises which are multiplied with many participants.
Learn more about Zoom here: https://zoom.us
You can find is a list of Zoom FAQs at this link