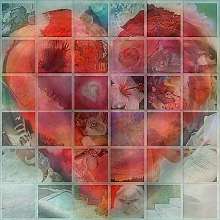 The Art of Being Human: Shambhala Training Level One
with Jesse Miller
This intimate retreat provides instruction for sitting and walking meditation as a means to develop mindfulness in daily life.
The Art of Being Human is the first program in the renowned Way of Shambhala series. This first Shambhala Training Weekend presents the view that human beings, at the core, are fundamentally awake. By training in meditation, we learn to remember our natural confidence and relax to the freshness of the present moment, no matter what that moment may bring.
We'll discover that awakening is not about escaping from the world we live in but instead is about bringing our practice to every aspect of our lives: work, play, relationships, and more. It all begins with giving ourselves the opportunity to reconnect with our true human existence—the experience of our five senses, the feeling of emotions in our body, and yes, even the awareness of thoughts across our minds.
The weekend includes

Guided meditation practice
Mindfulness meditation talks
One-on-one meditation instruction
Discover basic goodness in the world and ourselves.
Through the practice of meditation, we begin to glimpse that goodness is the unconditional ground of our existence. Opening to ourselves with gentleness and appreciation, we begin to see our potential as genuine and compassionate human beings.
The weekend retreats are opportunities to deepen one's practice of meditation in a powerful environment that meets the needs of a workweek and family life.
Open to all
All are welcome to participate. The Way of Shambhala is open to people of all religious backgrounds or no religious background. It is recommended for new and experienced meditators, as well as those looking to enrich their personal spiritual path and social action in the world.
Price
Program Price: $150
Patron Price: $200
Students, Seniors, and Repeaters: $75 (select other)
Or write in what you can afford.
Generosity Policy
No one will be turned away for lack of funds. Paying the full program or patron price provides much needed support to Berkeley Shambhala. For more information please see our generosity policy.
Registration
Please register and pay in advance to make certain you receive all the relevant information before the retreat. The Zoom link will be sent to you after you register and pay.
Contact
If you have any questions, please contact Robert: education [at] berkeleyshambhala [dot] org
This retreat will take place on the zoom platform.
About Zoom
This program will be presented on the Zoom platform. It is available for computers, smart phones, and tablets. You will need to download the free app on your device before joining the session. Once it is loaded, click the link and follow the prompts to join the session.
It is best to join 5 minutes in advance so that you are set up when the session begins.
And, make certain that your mic is muted when you join to avoid background noises which are multiplied with many participants.
Learn more about Zoom here: https://zoom.us
You can find is a list of Zoom FAQs at this link
Artwork: qthomasbower on Flicker