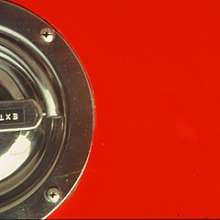 Miksang Photography 1 Class B
with Miriam Hall & Nicole Lionnet
Miksang is a Tibetan word that translates as "good eye". The Nalanda Miksang school of contemplative photography brings together the art of photography, the discipline of meditation and the Dharma Art teachings of Chogyam Trungpa.
When eye and mind are in the same place one sees clearly and the visual world manifests directly. At ease and joyful, there is no struggle in making images that are strong and vivid.
This introductory training includes instruction, assignments and image reviews. No previous photography experience is necessary and you can use your phone camera or digital camera.
The program will be co-facilitated by senior Nalanda Miksang Teacher, Miriam Hall from Madison, Wisconsin and Nicole Lionnet from Adelaide, South Australia.
About the Teachers
Miriam Hall is co-director of Nalanda Miksang International and co-author with John McQuade of Looking and Seeing and Heart of Photography. You can find her online at herspiral.com, and on social media in most places as herspiral.
Nicole Lionnet lives in Adelaide, South Australia, where she enjoys a daily practice of aimless wandering with the camera. Nicole has been a member of the Adelaide Shambhala Group for 12 years and engaged in Nalanda Miksang practice for the past 5 years. She recently completed Nalanda Miksang teacher training (level 1) and is looking forward to this opportunity to join California folk in playing with perception.
If you have any questions, contact Nicole Lionnet at nmvlionnet [at] gmail [dot] com
Cost
Program Price: $150
Patron Price: $200
Other (seniors, students, limited income): $75
Or Pay what you can afford (write in the amount)
Please register and pay in advance to reserve your spot.
This program will take place on the zoom platform.
About Zoom
This program will be presented on the Zoom platform. It is available for computers, smart phones, and tablets. You will need to download the free app on your device before joining the session. Once it is loaded, click the link and follow the prompts to join the session.
It is best to join 5 minutes in advance so that you are set up when the session begins.
And, make certain that your mic is muted when you join to avoid background noises which are multiplied with many participants.
Learn more about Zoom here: https://zoom.us
You can find is a list of Zoom FAQs at this link