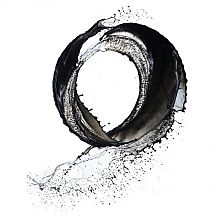 Mahamudra: Origins, Universality, and Practices
with Jay Lippman
Note: This program runs from 9 AM to 12 Noon and was accidentally previously announced as 9 AM to 3 PM.
For Vajrayana students, Mahamudra is at the heart of their practice. While the Kagyu lineages are said to be the special holders of the Mahamudra tradition, in fact Mahamudra is the ground, path and fruition of all Tibetan Buddhism including Shambhala. The Buddha himself attained enlightenment through Mahamudra.
In recent years, Western scholars have translated texts by the Indian Mahasiddha Maitripa Karmapa Mikyo Dorje, Pema Karpo and others that shed more light on the importance of Mahamudra and its integral connection to the broader teachings of the Mahayana as well as its origins within the Kagyu lineages. In this workshop we will highlight some of this new scholarship. We will also review the core practices and instructions of Mahamudra according to the 9th Karmapa.
The workshop will include guided practice, and an opportunity for Shambhala Vajrayana students to discuss and reflect on the state of their own practice.
Prerequisites
This class is open to Shambhala vajrayana practitioners who have attended Seminary or Sacred World Assembly with Chogyam Trungpa Rinpoche, Sakyong Mipham Rinpoche, or the Vajra Regent.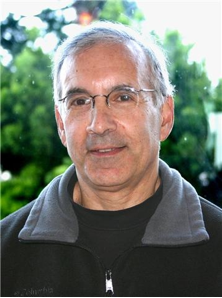 About the Teacher
Jay Lippman has been a student of Shambhala Buddhism since 1974 and is a senior teacher and advanced meditation instructor. Jay is a student of both Chogyam Trungpa and Sakyong Mipham. He also studied for many years with the Kagyu master, Khenpo Tsultrim Gyamtso. Jay was directed by Khenpo Tsultrim to teach a variety of specific courses in order to clarify key points of Buddhist teachings for Western students.
Jay is known for his genuine commitment to serious Dharma study and practice, for his sense of humor, clarity and accessible style. In past years Jay has taught many programs at the Northern California Shambhala Centers.
Cost
Program Price: $70
Patron Price: $100
Other: $40
Or pay in accordance with your circumstances (write in the amount)
Generosity Policy
No one will be turned away for lack of funds. Paying the full program or patron price provides much needed support to Berkeley Shambhala. For more information please see our generosity policy.
Registration
Please register and pay online in advance of the class in order to receive the Zoom link for the program.
Contact
If you have questions, please contact Robert: education [at] berkeleyshambhala [dot] org.
Artwork: water calligraphy by Shinichi Maruyama Kusho series.
Learn more about the artist here.