All Berkeley Shambhala program and practice sessions are currently online due to the COVID-19 pandemic. 
Practice Events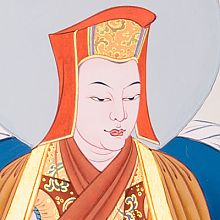 with Acharya Richard John
March 13th
The Four Dharmas of Gampopa is one of the most elegant pith instructions describing the dynamic process of the buddhist path. Each of the Four Dharmas contains practice advice that is accessible and free of intellectual speculation, and yet relevant.
Continue »