Weekly and Monthly Offerings
Our center offers a rich array of weekly and monthly ongoing offerings that are FREE and open to the public.  No prior meditation experience is necessary to attend these, and there is no need to register or phone ahead—please just come!
---
Open Public Sitting
(for those with an established practice – no instruction is available):
For more information please contact shambhalaberkeley [at] gmail [dot] com
Our sittings are sometimes canceled when they conflicts with large programs or holidays.
Find how to get to our Shambhala Centre here.
---
Monthly regular programs:
4th Saturdays from 9 – 10 AM
The Sadhana of Mahamudra is a practice written by the Vidyadhara Chögyam Trungpa Rinpoche, the founder of Shambhala, while he was on retreat in Bhutan in 1968.
The practice involves recitation of the sadhana text and periods of silent meditation. The text is full of vivid imagery which may at first seem strange. As with all dharma teachings, understanding develops through patience and contemplation. So we encourage newcomers to come in and experience how a sadhana practice feels. Simply recite the words and relax into the atmosphere that it creates. The chant leader is available to answer any questions and will give a brief explanation of how to do the practice before it begins.
Visit the recurring program page>>
Join Zoom Meeting>>
---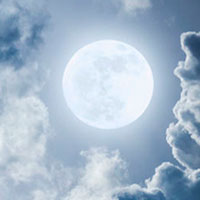 3rd Saturdays from 9 to 10 AM
The Sadhana of Kindness is a practice that helps us engage the kindness that is innate in all of us–and therefore celebrate our shared humanity. Instructions for the practice will be provided.
This monthly practice is a time for our community to come together and practice these sadhanas ONLINE. All are welcome—and members are encouraged—to join in, no matter what your level of experience.
Visit recurring program page>>
Join Zoom Meeting>>
---
Introductory Programs:

Welcome to Shambhala
Every first Saturday, 10:00-11:30 AM

Cancelled until further notice
"Welcome to Shambhala" is a monthly opportunity for newcomers to learn the practice of meditation from one of our senior instructors. We also explore the connection between meditation and everyday life, introducing the core Shambhala principles of basic goodness and creating enlightened society.
The morning includes an overview of our history, some discussion about our community and path as well as guided meditation. A short tour is also offered, followed by socializing and refreshments. This is a great way to get a flavor of Shambhala Buddhism and to find out what opportunities there are for practice, study, and community.
There is no need to register. All are welcome. A $5-10 donation is appreciated.
---
The Wisdom of Pema Chödrön: a Study Group on Zoom
Cancelled until further notice
Join us as we delve into the brilliant teachings of Pema Chodron in the Pema Chödrön Study Group. With warmth and humor Pema helps us to lift the barriers to being the radiant self that we really are.
The Pema group has been a source of inspiration and learning at Berkeley Shambhala for over 15 years. We are an open group. All are welcome. There are no prerequisites.
Our goal is to deepen our understanding of Pema's teachings, her insights, and deep knowing, and how they apply to our everyday lives.
In each meeting we begin with an introduction and a guided meditation.  Then we will review a section of Pema's teachings. We read slowly, taking time for discussion throughout our meeting.  It is this heartfelt sharing that makes our meetings so vital and rich!
More than ever, Pema's teachings are relevant and profoundly helpful in this time of great change
$5-10 suggested donation
Questions? Contact JoshuaRaen – manager [at] berkeleyshambhala [dot] com
---