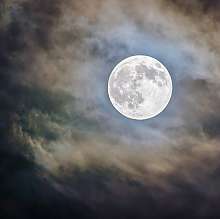 Sadhana of Kindness: Day of Transmission and Practice
with Irvin Kirschbaum & Susie Cook
We're pleased to offer a one-day program introducing the Sadhana of Kindness, a short liturgy invoking the moon of kindness in our heart as the basis for establishing enlightened society. This practice, initially composed by Sakyong Mipham Rinpoche in 2015, is short, delightful, and a primary avenue into mahayana practice within the Shambhala tradition. A sadhana, or "means of accomplishment," is a liturgy that accomplishes its aim—in this case, for kindness to fearlessly create enlightened society. This sadhana may be practiced by anyone in a group context led by someone who has already received the reading transmission. It also may be practiced on one's own after receiving the reading transmission and the text for the practice. ​
During this program, participants will receive the reading transmission for the Sadhana of Kindness and a copy of the sadhana for personal use. ​
This program is open to everyone in the community who has been introduced to the practice of sitting meditation. ​People who have previously received the Sadhana of Kindness transmission are warmly invited to join this program at a reduced "repeater" price.