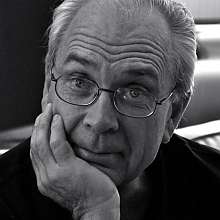 Practicing in the Dark Age—An Online Conversation
with Acharya Richard John
This event is for all Northern California Shambhala Members and Friends of Shambhala. This is not a public event.
This event is being hosted by Sonoma. Please register on their website in order to receive the Zoom link: https://sonoma.shambhala.org/program-details/?id=452242
Practicing in the Dark Age
What is most essential for the path? What will make the most difference? Simply asking these questions is the starting point. There are many good answers, but there are also some threads which are consistent with all dharma teachings, and which are necessary if we are to actually begin to wake up and be of genuine benefit.
In this talk and conversation we will look at three things which are utterly essential for the path: Humbleness, nonwandering, and the mind of sadness.The more we find ourselves in the midst of chaos, with feelings of derailment, hope, anxiety and all the rest, the more critical it is to reflect on the basic teachings to find sparks of inspiration for our path. Please contemplate these questions and bring your thoughts to the open conversation that will follow the talk.