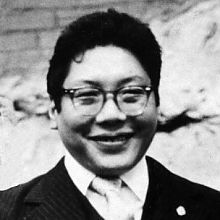 Smile at Fear Part Three: Riding the Energy of Windhorse—Online Book Study Group
with Jesse Miller & Cynthia Morin
For me, contemplating the teachings of Chogyam Trungpa is like dipping into a well from which endless wisdom can be drawn. I have been going back to this source for more than forty years now, and I always find that it contains something to inspire me, to challenge me, and to help me on my path. More than ever, with the great problems that our society and each of us are facing, Trungpa Rinpoche's teachings are there to help us.
— Pema Chodron
Six Tuesdays beginning August 25th from 7 to 9 PM
Please join us for a mutual contemplation and discussion of Chogyam Trungpa's profound teachings on working with fear and fearlessness. We will be reading from Smile at Fear: Awakening the True Heart of Bravery. All are welcome.
Drops-ins and late registrants are welcome as long as you register beforehand.
Cost
Suggested donation: $60
Donation for one class: $10
Patron donation: $100
Generosity policy applies
Please donate what you can and don't let money be an obstacle to attending. Whatever contributions you make help us keep our center during these challenging times.
Registration
Please register online in advance in order to receive the link for the class.
Contact
If you have any questions, please contact Jesse: jmill64 [at] gmail [dot} com
About Zoom
This program will be presented on the Zoom platform. It is available for computers, smart phones, and tablets. You will need to download the free app on your device before joining the session. Once it is loaded, click the link and follow the prompts to join the session.
It is best to join 5 minutes in advance so that you are set up when the session begins.
And, make certain that your mic is muted when you join to avoid background noises which are multiplied with many participants.
Learn more about Zoom here: https://zoom.us
You can find is a list of Zoom FAQs at this link