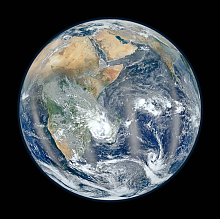 The Pure Mind of Sad Joy: Tonglen and the Four Immeasurables—A Week of Retreat
with John Rockwell & Charlotte Linde
Like a dot in space, we are fundamentally alone—our experience is uniquely ours alone. Making friends with our aloneness, we touch a tender heart of sadness. Our heart inspires us to reach out to others and embrace our common tenderness. This connection sparks joy and a profound appreciation for this whole world, just as it is.
In this three yana retreat, we will explore the path of the four immeasurables—friendliness, compassion, joy, and equanimity—using the profound practices of mahamudra and tonglen—accepting all and giving all.
This year's summer retreat will embrace all levels of practitioners to come home to rest our body, speech, and mind on the meditation cushion and join together as an online community to deepen our study and practice connections. Let's enjoy this week to practice and share wisdom together.
Details
The retreat will take place online with a daily schedule of 9 AM to 12 Noon, and 2 PM to 5 PM. We will all practice together mahamudra shamatha-vipashyana, contemplations of the four immeasurables, and tonglen.
What to expect
This retreat will include sitting and walking meditation, talks, break-out discussion groups, and spontaneous arisings. We will support each other in maintaining the joyful discipline of retreat in community.
This retreat is open to all. There are no prerequisites.
This retreat is open to the public and all are welcome to join us. All levels of practitioners are welcome.
Vajrayana practitioners
In the morning we will practice mahamudra shamatha-vipashyana together with the community. And, there will be the option of breaking into a smaller group to do our individual practices in the afternoon.
Partial Attendance
Partial attendance of the retreat is fine, as long as when you come, you attend a full 3-hour practice session.
About the Teachers
John Rockwell has been on the path of dharma for 45 years. He met Chögyam Trungpa Rinpoche in 1975 and studied and practiced the Buddhist and Shambhala teachings for 12 years with him, and in particular worked with him on translating Tibetan texts into English.
For ten years, he studied and taught at Naropa University in the Buddhist Studies department. For many years, he served as an acharya or senior teacher for Sakyong Mipham Rinpoche and also studied intensively with Khenpo Tsultrim Gyamtso Rinpoche. His inspiration is to share the profound and practical teachings that he has received.
Charlotte Linde met Chogyam Trungpa Rinpoche at the Naropa Summer Institute in 1975, and has been a student of the Buddhist and Shambhala teachings since then. She has served as a Shastri for the Silicon Valley Shambhala Center, and remains as a Senior Teacher for Northern Caliornia.
Trained as an anthropologist and linguist, she has taught at CUNY, University of California and Stanford, and most recently worked as a researcher at NASA. She is the author of two books on the ways stories are used to create individual and group ego. She is currently researching topics in the anthropology of wisdom.
Cost
Program Price: $350
Patron Price: $450
Other (Seniors and Students): $250
Day rate $60 to $80 per day sliding scale (write in the amount)
Or Pay what you can afford (write in the amount)
Generosity Policy
No one will be turned away for lack of funds. Paying the full program or patron price provides much needed support to Berkeley Shambhala.
For more information please see our generosity policy.
Registration
Please register and pay online in advance to make certain you receive all the relevant information before the retreat. The Zoom link will be sent to you before the program after you both register and pay. You can always leave a note with your registration to tell us of any special circumstances.
Contact
For further information, please contact Robert Fox: education [at] berkeleyshambhala [dot] org
This retreat will take place on the zoom platform.
About Zoom
This program will be presented on the Zoom platform. It is available for computers, smart phones, and tablets. You will need to download the free app on your device before joining the session. Once it is loaded, click the link and follow the prompts to join the session.
It is best to join 5 minutes in advance so that you are set up when the session begins.
And, make certain that your mic is muted when you join to avoid background noises which are multiplied with many participants.
Learn more about Zoom here: https://zoom.us
You can find is a list of Zoom FAQs at this link