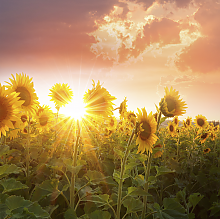 Save the Date! Summer Meditation Retreat
with John Rockwell & Charlotte Linde
This year's summer retreat will embrace all levels of practitioners to come home to rest our body, speech, and mind on the meditation cushion and join together as an online community to deepen our study and practice connections. Let's enjoy this week to practice and share wisdom together.
This retreat is open to all. There are no prerequisites.
This retreat is open to the public and all are welcome to join us. Beginning and experienced meditators will practice together.
What to expect
The retreat will include sitting and walking meditation and instruction, dharma talks, silence, and movement. We will support each other in maintaining the joyful discipline of retreat in community.
Vajrayana practitioners
This retreat will include both shamatha and vajrayana tracks.
Partial Attendance
If you can't be there for the whole week you are welcome to drop in for a day or more.
Generosity Policy
No one will be turned away for lack of funds. Paying the full program or patron price provides much needed support to Berkeley Shambhala. For more information please see our generosity policy.
Check back for details.