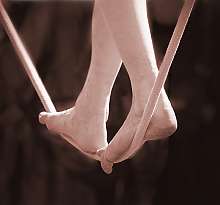 Living in the Challenge with Courage and Compassion: A Winter Meditation Retreat
with Holly Gayley
We are living through extraordinary times.
The global pandemic has radically changed our way of life and revealed longstanding systemic injustices in our society. On top of that, we are living through a highly polarized era that reveals the deep fissures in our social fabric. It can be overwhelming, and it's easy to get discouraged.
How do we practice meditation in the midst of these challenges?
This weeklong meditation retreat is an opportunity to settle our minds and open our hearts. We explore traditional teachings on how to take adversity as the path through an in-depth exploration of a work by the Third Dodrupchen, called Transforming Suffering and Happiness into Enlightenment.
We will also engage in the Tibetan compassion practice of tonglen ("sending and taking") to help us expand our hearts, develop resilience, and strive to support and serve others. In retreat, we can build the capacity to meet difficulty in our own lives and respond to the social and ecological challenges of our times.
Winter is a natural time to step back and rest in simplicity and practice. Join this retreat to steep in the basics and find a fresh start. This is an opportunity to steep in the simplicity of practice and study of traditional Buddhist teachings. Let's enjoy this week to practice and share wisdom together.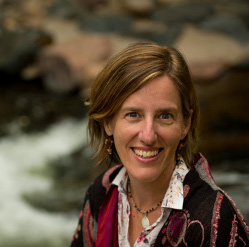 Holly Gayley completed her M.A. in Buddhist Studies at Naropa University (2000) and Ph.D. in Tibetan and Himalayan Studies at Harvard (2009). Her research into contemporary Buddhist literature and its lived contexts has taken her to eastern Tibet on research trips since 2004. Currently, she is Associate Professor in the Department of Religious Studies at the University of Boulder Colorado, where she teaches courses on Tibetan Buddhism, Women in Buddhism, Gender in Hagiography, Buddhist Ethics, and Transnational Buddhism. She has been a member of the Shambhala community for over twenty years and regularly leads meditation workshops.
Holly Gayley's writings can be found on her website.
This retreat is open to all. There are no prerequisites.
This retreat is open to the public and all are welcome to join us. Beginning and experienced meditators will practice together.
What to expect
The retreat will include sitting and walking meditation and instruction, dharma talks, silence, and movement. We will support each other in maintaining the joyful discipline of retreat in community.
Each morning will feature a guided compassion practice, time for shamatha or "calm abiding" meditation as a group, and a talk followed by Q&A. In the afternoons, there will be breakout spaces for different practice groups followed by discussion and a closing circle.
Tentative Sample Schedule

| | |
| --- | --- |
| 9 AM | Guided Compassion Practice |
| 10 AM | Morning Meditation |
| 11 AM | Talk Followed by Q&A |
| 12 PM | Lunch Break |
| 2 PM | Afternoon Meditation |
| 3:45 PM | Discussion Groups |
| 4:45 PM | Closing circle |
Partial Attendance
If you can't be there for the whole week you are welcome to drop in for a day or more.
Vajrayana Practitioners
Vajrayana practitioners are invited to attend for as much of the retreat as possible. We will be joining the main group in the morning and have the opportuinty to join break-out practice sessions in the afternoon if desired.
Cost
Program Price: $350
Patron Price: $450
Other (Seniors and Students): $250
Day rate $60 to $80 per day sliding scale (write in the amount)
Or Pay what you can afford (write in the amount)
Generosity Policy
No one will be turned away for lack of funds. Paying the full program or patron price provides much needed support to Berkeley Shambhala. For more information please see our generosity policy.
Registration
Please register and pay in advance to make certain you receive all the relevant information before the retreat. The Zoom link will be sent to you after you register and pay.
Contact
For further information, please contact Robert Fox: education [at] berkeleyshambhala [dot] org
About Zoom
This program will be presented on the Zoom platform. It is available for computers, smart phones, and tablets. You will need to download the free app on your device before joining the session. Once it is loaded, click the link and follow the prompts to join the session.
It is best to join 5 minutes in advance so that you are set up when the session begins.
And, make certain that your mic is muted when you join to avoid background noises which are multiplied with many participants.