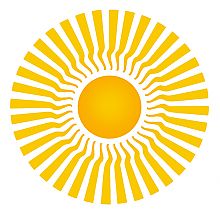 Foundations of the Shambhala Path
with Jesse Miller
With the great problems now facing human society, it seems increasingly important to find simple and non-sectarian ways to work with ourselves and to share our understanding with others. The Shambhala teachings or 'Shambhala Vision', as this approach is more broadly called, is one such attempt to encourage a wholesome existence for ourselves and others...
The Shambhala teachings are founded on the premise that there is basic human wisdom that can help solve the world's problems. This wisdom does not belong to any one culture or religion, nor does it come only from the West or the East. Rather, it is a tradition of human warriorship that has existed in many cultures at many times throughout history.
— Chogyam Trungpa from Shambhala: The Sacred Path of the Warrior

Please join us for a collaborative online contemplation and discussion of the Shambhala teachings.
Ten Wednesday evenings from 7 to 8:30 beginning February 23. All are welcome. This program is co-hosted by the San Francisco and Berkeley Shambhala Centers.
Jesse Miller has been a student of Chogyam Trungpa and his teachings for 45 years. He is a long time member of the Shambhala community and has also studied with Sakyong Mipham Rinpoche and Pema Chodron. He has taught widely on the west coast, New Zealand, and Australia. His home center is the Berkeley Shambhala Center.
Cost
Program Price: $150
Patron Price: $200
Limited Income Price: $75.
Or pay what you can afford. Write in the amount. Nobody will be turned away for lack of funds.

*Paying the Patron Price helps support students who cannot afford the full fee.
Contact
If you have any questions, contact Bruce Dal Santo: (415) 846-0272 brucedalsanto [at] yahoo [dot] com.
Registration
Please register and pay online in advance of the class to ensure that you receive the Zoom link.
---
About Zoom
This program will be presented on the Zoom platform. It is available for computers, smart phones, and tablets. You will need to download the free app on your device before joining the session. Once it is loaded, click the link and follow the prompts to join the session.
It is best to join 5 minutes in advance so that you are set up when the session begins.
And, make certain that your mic is muted when you join to avoid background noises which are multiplied with many participants.
Learn more about Zoom here: https://zoom.us