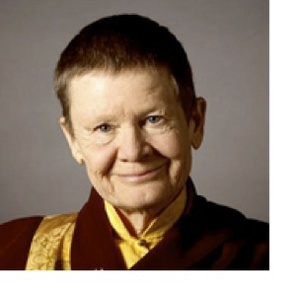 Pema Chödrön Study Group
"When you open yourself to the continually changing, impermanent, dynamic nature of your own being and of reality, you increase your capacity to love and care about other people and your capacity to not be afraid. You're able to keep your eyes open, your heart open, and your mind open."
Pema Chödrön
At our meetings, we will start with sitting meditation, watch videos or read from Pema's teachings, and discuss the teachings and how they apply to our everyday lives. Newcomers are always welcome. No previous meditation experience necessary.
$5-$10 suggested donation
Please e-mail Karen Pearle for the zoom invitation
bctherapy [at] aol [dot] com
The following PayPal button may be used to make a donation to the Berkeley Shambhala Center. Thank you for your support during this unparalleled time. ……..
Learn more about Zoom here: https://zoom.us
You can find a list of Zoom FAQs at this link