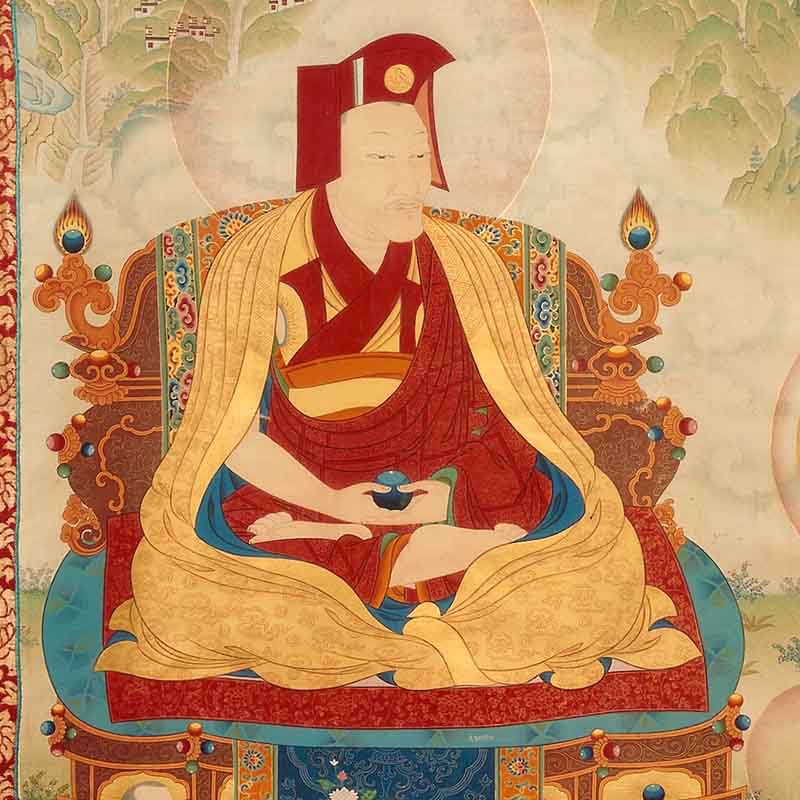 Meditation and Wisdom in a Confused World
with Richard John
a Hybrid program (in-person at berkeley Shambhala & online via zoom)
Presented by the berkeley Shambhala Center
---
"The four dharmas of Gampopa are an important theme throughout the buddhist tradition, and the main working basis of the buddhist path is the shedding of ego."


— Chögyam Trungpa
This weekend retreat is open to practitioners at all levels—new and senior. We will discuss a concise view of the buddhist path, with emphasis on authentic meditation practice. The main teaching will be the "Four Dharmas of Gampopa," a classic description of the path dynamic.
We will also deepen the practices of shamatha and vipashyana meditation, looking at the mind and sense perceptions, with priority given to direct personal experience. These days there are many things called "meditation" that have little to do with the path of Dharma that leads to awakening and freedom. It is the power of instructions such as the Four Dharmas that keeps our practice on track.
The program will be all day Saturday and Sunday, with commentaries and instruction, silence during the day, and open discussion each afternoon. Participants should commit to the full weekend.
No prerequisites This is an open program and everyone is welcome.
---
Schedule
Saturday to Sunday, November 4-5 • 8:30 am to 5:30 pm (PT)
Lunch break 12:30 to 2:00 pm
---
Richard John
An early student of Chögyam Trungpa Rinpoche, Richard served as acharya for Sakyong Mipham Rinpoche for 20 years. He completed the traditional Buddhist three-year retreat at Gampo Abbey, and has directed six Warrior Assemblies. Richard and his wife Liz reside in Halifax, Nova Scotia.
---
Heart Gifts
It is customary to offer a monetary Heart Gift to the teacher, whose livelihood is entirely from teaching programs. The gift is completely voluntary according to your inspiration, and there is no suggested amount — any amount is appreciated!
---
This program is hybrid — offered both in-person at the Berkeley Shambhala Center and online via Zoom. Zoom meeting info will be provided to registrants within the week prior to the program.
---
ABOUT ZOOM This program will be presented on the Zoom platform. It is available for computers, smart phones, and tablets. You will need to download the free app on your device before joining the session. Once it's loaded, click the link and follow the prompts to join the session.
Please join us at least 5-10 minutes in advance so that you're set up when the program begins. And, make certain that your mic is muted when you join to avoid background noises which are multiplied with many participants.
---
Meditation and Wisdom in a Confused World
Saturday to Sunday, November 4-5 • 8:30 am to 5:30 pm (Pacific Time)
No prerequisites Open program; everyone is welcome.
$150 Program Price
$190 Patron Price — this amount allows us to offer a "Limited Income" option for those who are not in a position to pay the full program price at this time
$100 Limited Income Price
Generosity policy (specify an amount).
Please indicate in 'note' space whether you will attend in-person or via Zoom.
After completing your registration, soon thereafter you will receive a 'welcome' email containing the Zoom link and attendance info, to the email you provided.
If you have questions, please contact Jesse Miller at jmill64 [at] gmail [dot] com